Resource Title
WEBSITE: Ubuntu Network – teacher education for sustainable development
Summary
A key, third-level website with a significant, immediately useable range of materials based significantly in teaching practice at a variety of levels. Ubuntu offers many generic DE resources as well as subject-specific materials; a range of research-focused papers and presentations; videos, power-point presentations and onward web connections organised around 7 specific issues. The best site for getting a flavour of what's happening at Third Level in DE in Ireland.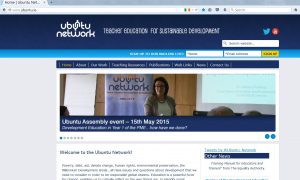 Description
Screenshot of Ubuntu Network website homepage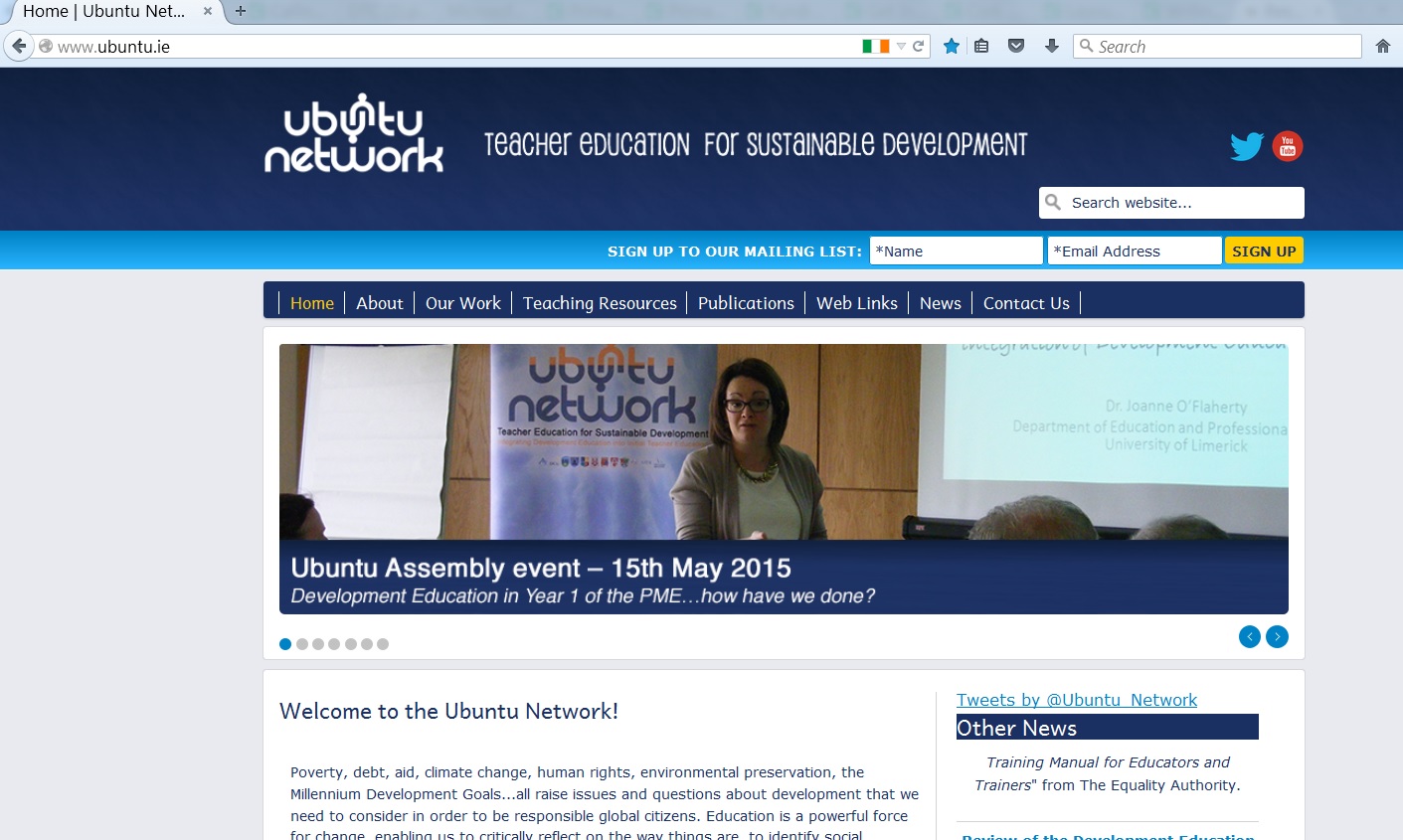 The Ubuntu Network supports the integration of Development Education into post-primary Initial Teacher Education (ITE) in Ireland. It is funded by Irish Aid, Development Education and Civil Society Section, which is located within the Department of Foreign Affairs.The Ubuntu Network is located in the Department of Education and Professional Studies at the University of Limerick.