The 2021 UN Food Systems Summit is a historic opportunity to fix our broken food systems. But what is it?, when is it? and why does it really, really, matter?
Join us for an open discussion with Q&A format to find out what's happening at the summit and how you can play a role in transforming how we produce and consume food and meeting the challenges of climate change.
Date: Thurs Feb 11th, 2021
Duration: 40 minutes
Discussion and Q&A
Format: online registration via Zoom
Hosted by
Olive Towey, Senior Policy Advisor on Hunger, Concern Worldwide
Sophie Healy-Thow, host of Midday Snackbox podcast and University College Cork food activist
Of interest to consumption activists, waste campaigners, food justice campaigners, chefs, home economics teachers and more!
Suggested reading:
A lunchtime briefing event brought to you by developmenteducation.ie and Concern Worldwide
For more on developmenteducation.ie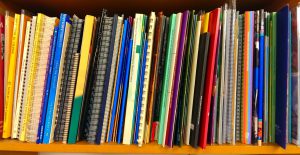 Are you an educator looking to explore global issues but unsure where to begin? Then this 5-point list is the list you've been waiting for.
Read More »