From the 1904 Casement Report detailing abuses in the Congo Free State which was under the private ownership of King Leopold II of Belgium to Mary Robinson's role as High Commissioner for Human Rights, Irish people have been active as rapporteurs on human rights issues internationally.
For episode 2, Ciara Regan caught up with Michael D. Higgins, ninth President of Ireland.
Before he was elected President, before he was appointed as Ireland's first Minister for the Arts or Labour Party Spokesperson for Foreign Affairs in the Irish Parliament, Michael D. Higgins was a freshman politician serving his first year when he intervened in a heated exchange in a Dáil Éireann debate about El Salvador in 1981. This exchange was recorded during the height of a civil war in Central America, taking place far from the island of Ireland and is the object featured in today's episode.
President Higgins reflects on a what it was like working behind the scenes to build support for his motion, on visiting El Salvador with overseas development and human rights advocate Sally O'Neill Sanchez of Trócaire to investigate reports of a massacre of civilians in the village of El Mozote and what it was like trying to build a broader coalition of decision makers by taking his case to Washington.
The President also shares his tips for young people today thinking about their own journeys in activism on issues so far away.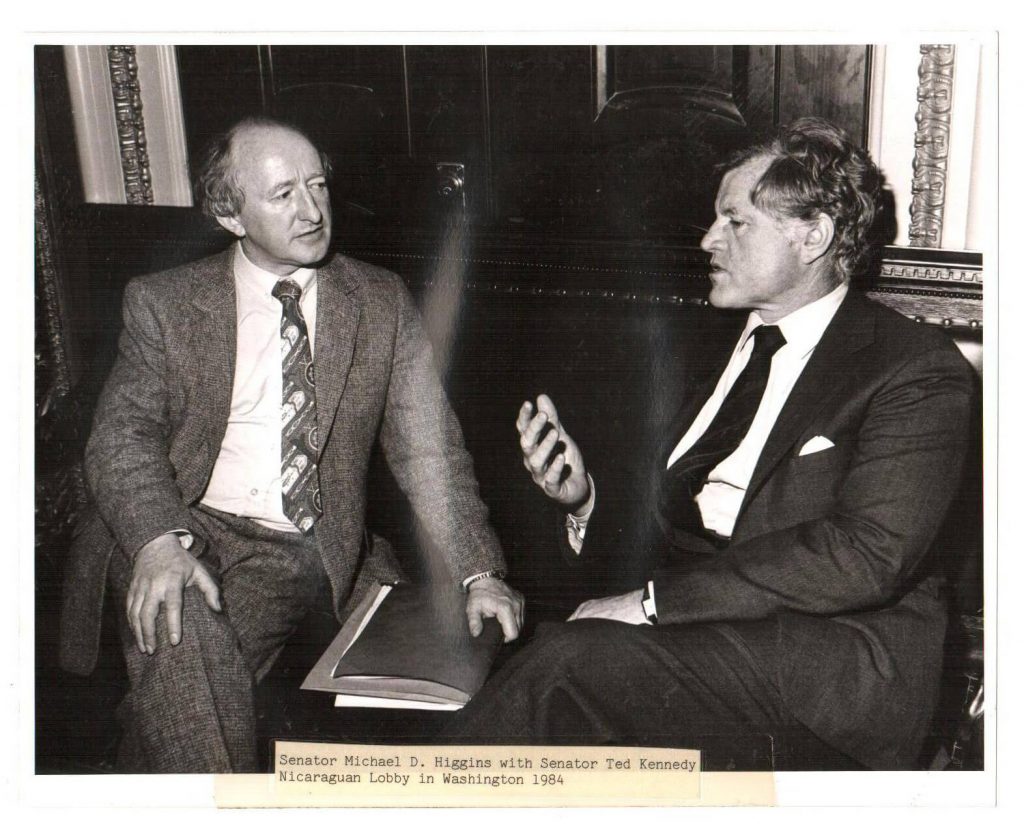 This the story of the motion on El Salvador in 1981.
Note – Episode 2 of the Irish Global Solidarity in 100 Objects podcast was launched on the International Day of Conscience.