What would an actual race pitting countries against each other in the vaccination race to tackle Covid-19 look like?
The latest video from The People's Vaccine Alliance Ireland does just that, circulated on social media as part of an online event on 17th November. This event will look at potential solutions towards achieving vaccine equality following the release of the new report, A Dose of Reality, which reveals the gap between pledges and actual donations since the beginning of the pandemic.
The report reveals that:
of the 1.8 billion Covid-19 vaccine donations pledged by developed nations, just 261 million doses – or 14 percent – have been delivered so far. Moreover, western pharmaceutical companies have delivered just 12 percent of the doses they allocated to COVAX, the initiative designed to help low- and middle-income countries get fair access to vaccines.
The Real Solutions for Vaccine Equity event includes leaders in the scientific community in Ireland to call on the Irish government to redistribute vaccines and technology, free of patent restrictions. Speakers include: Prof Cliona O'Farrelly, Dr Christine Kelly, Prof Cathal Walsh and Prof Luke O'Neill.
"In the race against COVID-19, none of us cross the finish line until we all do."
The video is a reminder of the vast inequalities in vaccine production, access and distribution which are the norm for the majority of people on the planet, not the exception. The campaign calls, once again, for 4 key outcomes:
1) Lift vaccine patents
2) Share the technology
3) Let ALL countries make their own vaccines
4) Equitably redistribute existing vaccines.
More on developmenteducation.ie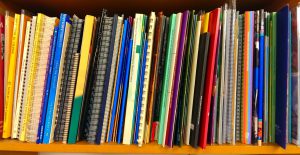 Are you an educator looking to explore global issues but unsure where to begin? Then this 5-point list is the list you've been waiting for.