Is the Black Lives Matter movement coordinating and supporting violent protests across the US?
As the popular movement 'Black Lives Matter' exploded onto the global scene into hundreds of peaceful protests across the world, claims that the movement is 'violent' or leads to riots have been put forward by decision makers and leaders in the US.

Toni Pyke unpacks and investigates one of the claims made at the Republican National Convention to party supporters and members by Rudi Giuliani – President Trump's personal attorney.
That the Black Lives Matter 'movement' are coordinating and supporting violent protests across the United States.
"Black Lives Matter and antifa sprang into action and, in a flash, they hijacked the peaceful protest into vicious, brutal riots".
Source: Rudi Giuliani, personal attorney to Donald Trump and former Mayor of New York speaking at the Republican National Convention. August 27, 2020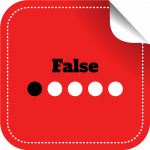 The claim is rated false (inaccurate based on the best evidence publicly available at this time.)
There is no evidence to suggest that #blacklivesmatter have 'hijacked' protests "into vicious, brutal riots".
On May 25th this year, the violent and fatal arrest of George Floyd, an unarmed black man, by Minneapolis police in the US heightened deep-rooted racial tensions. Six weeks before Floyd's killing, police in Louisville, Kentucky fatally shot Breonna Taylor, a 26 year old black woman during a 'midnight' raid in her home. These 2 incidences of racial profiling (along with many more) came just weeks after a 25-year old black man Ahmaud Arbery, was killed while out jogging by 2 white men, one of who was a former police detective.
Following Floyd's death a wave of protests and demonstrations took place across the US, which quickly spread throughout the world, exposing the global, systematic nature of police racism and violence. Some demonstrations have included incidences of violence and looting, however, the majority of the protests throughout the world and including in the US have been peaceful. In Ireland, for example, peaceful demonstrations took place in Galway, Limerick, Belfast and outside the US Embassy in Dublin, in support of #BlackLivesMatter.
In the US, the evidence of police brutality since the killing of George Floyd's is startling. In October 2020 the Guardian reported that over a 5-month period since the death of George Floyd, there have been almost a thousand recorded incidences of police brutality specifically directed to anti-racism demonstrations. Much of this 'unrest' and accusations of 'brutal riots' and 'looting' has been promoted by the US President as originating from and perpetuated by the "ideology and tactics" of the Black Lives Matter movement,
"[m]any of those who are spreading violence in our cities are supporters of an organisation called the Black Lives Matter or the BLM" (US President, Donald Trump).
In the same speech, the President also accuses BLM "people" as wanting to:
"achieve the destruction of the nuclear family, abolish the police, abolish prisons, abolish border security, abolish capitalism and abolish school choice…".
Yet, reports of police brutality against BLM protesters are widely documented across media outlets and social media platforms. Just one example includes police attack on a lone 75 year old protestor, who subsequently suffered a brain injury. Another example is the 'clearing' of protestors with tear gas and rubber bullets, when President Trump sought a photo opportunity to brandish a bible outside St. John's Church in Washington DC.
Over a 5-month period, research by Forensic Architecture, Bellingcat and the Guardian report more than 1,000 violations directed towards the general public including medics responding to medical emergencies, in what has been termed 'paramilitary' responses by police departments to mostly peaceful demonstrations. more than 500 of instances of police using less-lethal rounds, pepper spray and teargas on peaceful demonstrators?
60 incidents of officers using unlawful assembly to arrest protesters
19 incidents of police being permissive to the far right and showing double standards when confronted with white supremacists
five attacks on medics
11 instances of kettling (police cordoning off an area and forcing civilians within a limited area)
Reports also show that there have been some 148 arrests or attacks specifically towards journalists and the media who were covering George Floyd protests, despite their being clearly identified as media.
A report by Armed Conflict Location and Event Data project (ACLED) – who track political violence and unrest in regions around the world, together with Princeton University's Bridging Divides Initiative documents the civil unrest surrounding Black Lives Matter as it relates to 'Racism and Police Violence'. Focusing on the time period between 24 May – 22 August, ACLED report that:
globally, in the weeks following Floyd's death, there were at least 8,700 demonstrations in solidarity with the BLM movement across 74 countries
there were more than 10,600 demonstration events across the US – over 10,100 (95%) were peaceful demonstrations involving no serious harm to people or property. Just 5% (less than 570) involved demonstrators engaging in violence
nearly 73% of these demonstrations are associated with the Black Lives Matter (BLM) movement
more than 7,750 demonstrations directly associated with the BLM movement were recorded across more than 2,440 locations in all 50 states and Washington DC
More than 93% of these involved non-violent demonstrators
Some 9% (or 1 in 10) of all demonstration events associated with BLM resulted in police/other authority intervention – at least 54% of these interventions used state/federal force
Over 100 events in 31 states and DC recorded government violence against journalists/the media who were covering BLM demonstrations
Non-state actors:
an increase in the number of non-state actors becoming more aggressive and provoking BLM demonstrators – since Floyd's killing there are over 100 events recorded where non-state actors intervened in demonstrations, including militia groups as well as individual attackers. Individual perpetrators — sometimes linked to hate groups like the KKK — have launched dozens of car-ramming attacks targeting demonstrations around the country
over 20 distinct militia groups across the US during this period, and non-state actors engaged in demonstrations
Increase in the number of armed individuals at demonstration events: some attending to 'keep the peace' – if not openly intimidate perceived 'enemies'; others engage directly in demonstrations associated with the BLM movement. Some 50 such incidents were recorded during this time period
Counter protests to the BLM movement:
The BLM movement has prompted a series of counter-protests since May 2020 – of over 360 counter-protests reported across the US, nearly 12% (more than 40) turned violent
The Associated Press examined court records, employment histories and social media posts in June 2020 for 217 people who were arrested in Minneapolis and Washington DC, finding that more than 85% of the people arrested at BLM protests were local residents, the majority of who had no affiliation to any organised group. The social media posts for 'a few' of those arrested noted that they were involved in left-leaning activities or were in support of the political right or Donald Trump.
The pattern in the US is consistent with global protests, riots and attacks against civilians. Statistics reveal a spike throughout the world during this time period with some 26,499 protests, 2,948 riots and 5,509 attacks against civilians documented. ACLED's Covid Disorder Tracker tracks increases in political unrest, political opposition, increases in violence targeted towards individuals, demonstrations and riots related to lockdown measures. This is confirmed through research by the independent watchdog Freedom House in the US.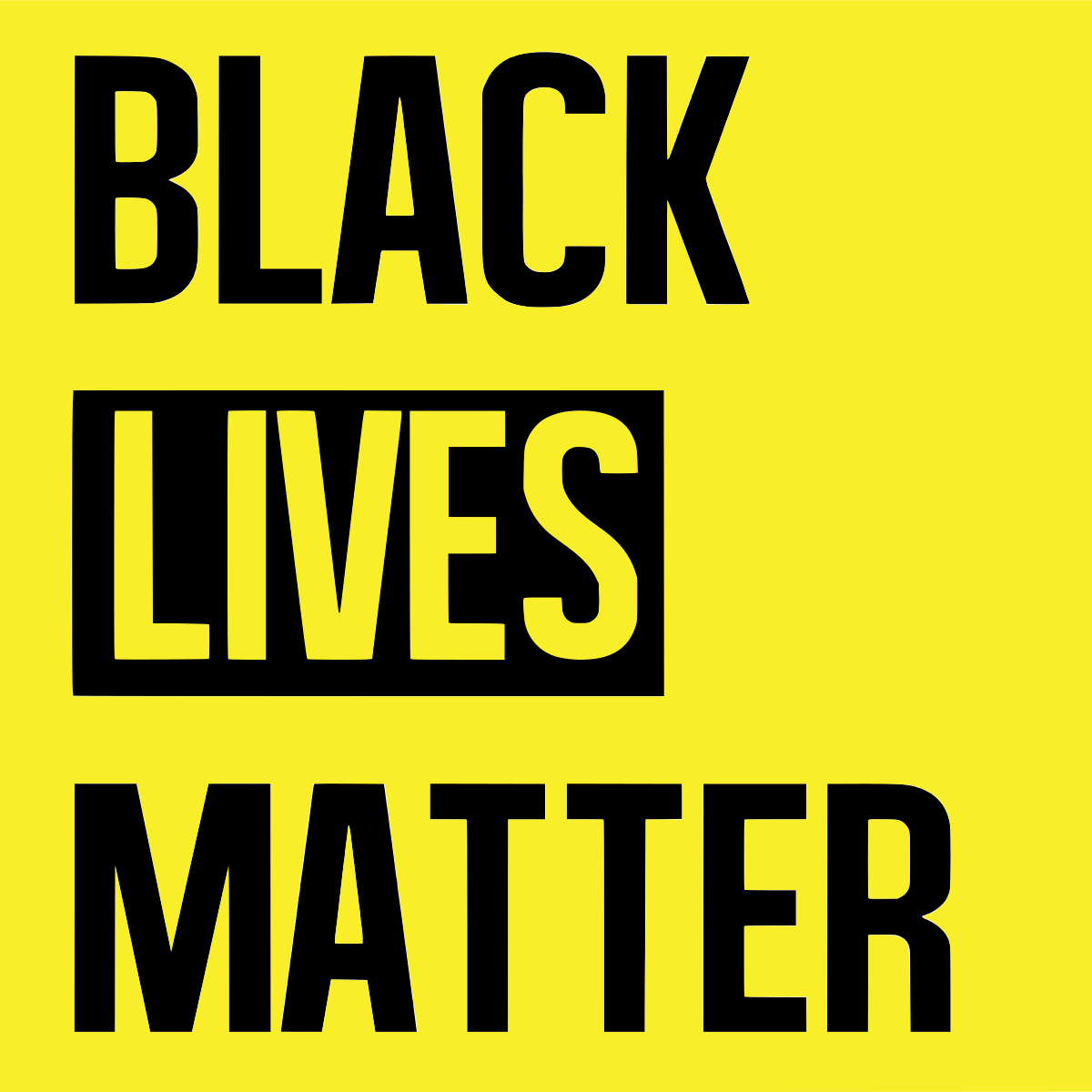 #blacklivesmatter is a controversial issue in the US and none more so than since the death of George Floyd. Originally, the movement was established in 2013 through a social media hashtag, by civil rights activists Alicia Garza, Patrisse Cullors and Opal Tometi, in response to the acquittal of George Zimmerman, a white man who had been accused of killing Trayvon Martin, a 17-year old African American. #blacklivesmatter is now a global movement, which (according to its website) seeks to
"…eradicate white supremacy and build local power to intervene in violence inflicted on Black communities by the state and vigilantes. By combating and countering acts of violence, creating space for Black imagination and innovation, and centering Black joy, we are winning immediate improvements in our lives.…" (blacklivesmatter.com)
Popularly, the 'global' 'movement' is considered a forum for highlighting issues of racism, discrimination and police racial profiling and brutality within 'black' communities.
In recent years, with the escalation of police violence targeted towards black communities in the US, the movement has been noted for peaceful protests and demonstrations, along with social media campaigns highlighting these realities.
Based on the What The Fact? scales guide, the claim is rated as False – the claim is inaccurate based on the best evidence publicly available at this time. There is no evidence to suggest that #blacklivesmatter have 'hijacked' protests "into vicious, brutal riots".
developmenteducation.ie's What The Fact? supports the code of principles of the International Fact Checking Network. We check claims by influencers, from local to national to transnational that relate to human rights and international human development.
Transparent fact checking is a powerful instrument of accountability, and we need your help.
Send tips and ideas to facts@developmenteducation.ie
Join the conversation #whatDEfact on Twitter @DevEdIreland and Facebook @DevEdIreland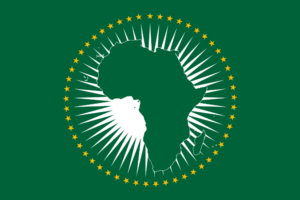 Explore a brief timeline marking 36 moments and events with richly diverse stories of African struggle, unity and solidarity for over 140 years.
Read More »