Resource Title
7 Billion: Are You Typical?
Summary
To coincide with the arrival of the world's 7 billionth person on October 31, 2011, the National Geographic ran a year-long series about world population.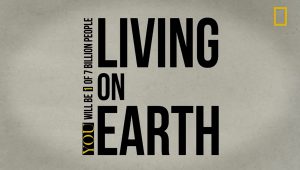 Description
National Geographic presents 7 Billion: how your world will change, a compilation of the acclaimed year-long editorial series about population, plus videos, insights and stunning photos.
Visit: https://ngm.nationalgeographic.com/7-billion
__________________________
Editor's update: in 2050, 70% of the population will be living in "urban areas," not "megacities" as stated in an earlier version of this video. In addition, the total number of countries in the world is now 195, with recognition of the independence of the Republic of South Sudan on July 9, 2011