developmenteducation.ie has a working group to monitor and evaluate how the website is performing and to review and integrate feedback in a timely and appropriate manner. The working group collects feedback from on the functioning and content of the website on a regular basis through user groups, an annual survey and website analytics.
Sharing trend data is important to us. Whether to be used for internal discussions, as part of designing development education programmes in Ireland or for research purposes developmenteducation.ie shares data on the broad trends.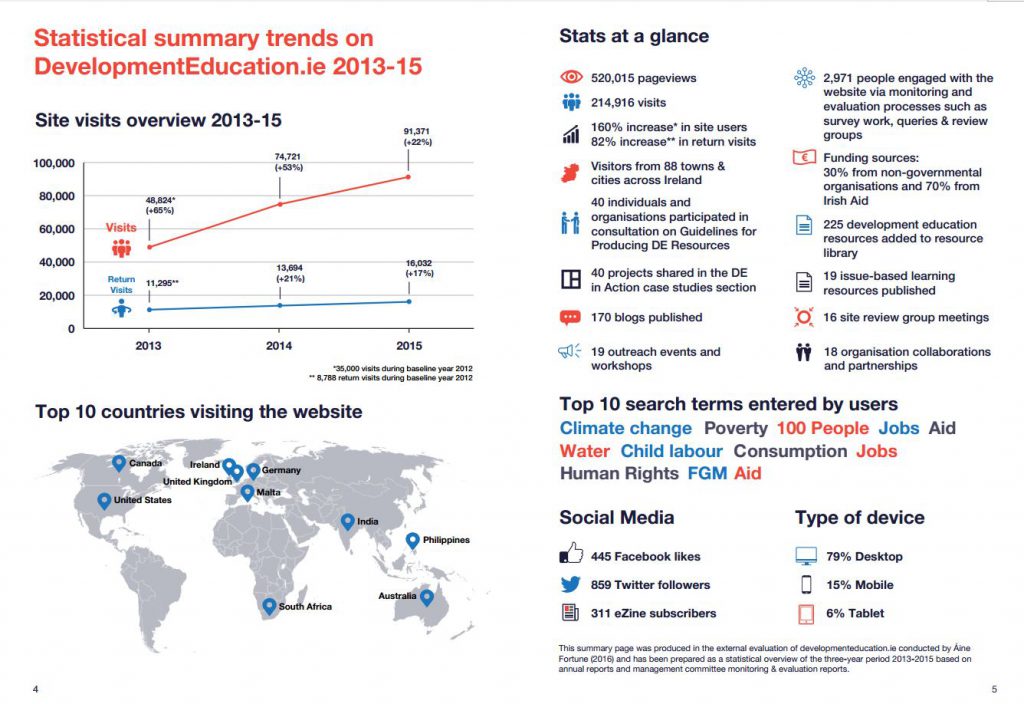 An external evaluation of the recent three year programme phase  (Jan 2013 – Dec 2015) was conducted by Áine Fortune in early 2016, which includes a range of case studies, findings and recommendations.
Download the Executive Summary of the external evaluation (2016), which includes: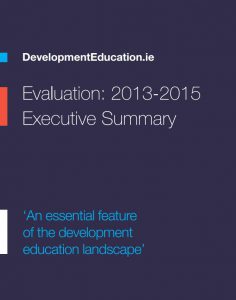 'in their own words..' sample of views gathered during the evaluation during focus group interviews
background to the project and methodology
11 case studies on achievements
Key findings and challenges of the review: relevance, effectiveness, efficiency, impact and sustainability
Monitoring and evaluation framework, analysis and progress
More information:
Programme evaluation report (2016) by Áine Fortune
For ongoing summary trends, see the blog:
---
Current members of the monitoring and evaluation working group: Toni Pyke, Ciara Regan and Tony Daly.